We have been providing medical assistance for more than 10 years, even in difficult terrain (in mud, sand, and snow). We also have special equipment at our disposal – off-road rescue vehicles Toyota Land Cruiser, 4Runner and Ford Ranger, ATVs and UTV Polaris. These 4-wheel-drive vehicles can reach hard to reach places where other ambulances have no chance of getting. The vehicles have the necessary medical equipment and allow patients to be transported while lying down.
We can also offer our services in the field of health care for cultural, social and sports events. Our staff has many years of experience in securing a wide range of events, for example is
motoring events
(motocross, automobile racing) 

sports events

filming assistance

music festivals

cultural and social events

events for children and youth

city festivals

 
General principles for contracting medical insurance events:
Type of event – sports, concert of popular, rock music, social event – corporate events, children's day, religious gatherings, fairs, etc. We recommend requesting the selected health service provider to submit an "Authorization to provide health services". Authorizations to provide health services are issued by decisions of administrative bodies (Regional Authorities, City Council of Prague). Medical assurance can be provided only by providers who have issued authorizations for the provision of health services with the name of the health service as follows: "TRANSPORTATION OF PATIENTS OF EMERGENCY CARE".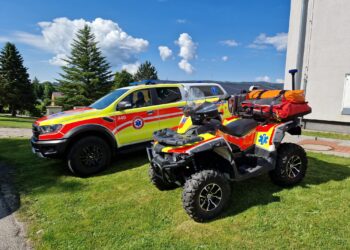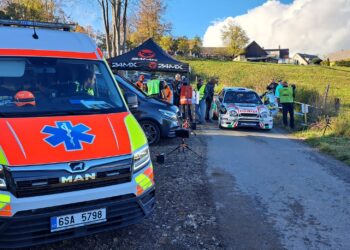 Projects in which we participated
Film projects:
The Gray Man, Spider-Man: Far From Home, Žižka, Pepa, Extraction 2, Foundation, Nebezpečné známosti, A Boy Called Christmas, Westernstory, Knightfall, Knightfall 2, Britannia, 12 Monkeys, The Third Wish, Genius, Das Boot, Das Boot 2, The Quake, Carnival Row 1, Carnival Row 2, Un Agent/Alpha code, Serpent Gift, Slangens Gave, Ich und R, Maria Theresia, Maria Theresia 2, Whisky Cavalier, Staříci, Jojo Rabbit, Bosco, The Wheel of Time, World on Fire, Edmond, Devil, Oktoberfest, Shadowplay, Transatlantic 473, Margarita 1, Miracle Workers, TGM, Oslo, Tag Team, Dangerous Liaisons, Chevalier.
Advertisements:
Česká zbrojovka Uherský Brod, MALL, ŠKODA Auto, ŠKODA Motorsport, Vodafone, Columbia, Jägermeister, Harley Davidson, LEGO, SONY Bravia.
Motorsport:
WRC Acropolis Rally, WSBK Czech round, Greece Rally, Internationale Deutsche Motorradmeisterschaft (IDM), NASCAR Whelen Euro Series, FIA European Truck Racing Championship TEXTAR Czech Truck Prix, ERC Acropolis Rally, Intercontinental rally (2012, 2013, 2014, 2015, 2016, 2017), Tunis Event, Geocachingrally (2014, 2015, 2016, 2017, 2018, 2021), Hellas Rally Raid (2016, 2017, 2018, 2019, 2020, 2021), Hispania Rally, Bohemia 4×4 Trophy, Bosnian Warrior, Enduro World Championship, ARO show, Iveco Dakar Day, Offroadmaraton race series, Bochovské šlapačky, Trials European Championship, Meteorit Cup, Czech Motocross, Cowax Valašská Rally Valmez, Rally Šumava, Rally Plzeň, Olympia Rally, 3 Städte Rally, Rally Pačejov.
Sport:
Mystic SK8 cup, Predator Race, Spartan Race, STIHL Timbersport World Championship, Prague Playoffs, Border War, ČEZ Kvadriaton, 5K Inflatable FUN, RunCzech, Nymburk half marathon, Poněšický survival, Hockey arena ICE RINK, Klánovice 1/2 marathon, Rakovník cycling, XTERRA Czech Prachatice, Run for Movember.
Other:
Pivo zadarmo Festival, Hypno Open Air, TV Nova Žofín, Cesta za snem, Sporťáček Festival, Skalické dni, Junior Adventure Camp.
Extraction 2
The Gray Men
Autodrom Most
WRC Rally Acropolis
Intercontinental rally
Safely
The client is always under the professional supervision of a paramedic or doctor.
Fast
6 deployment locations – we will provide the crew, which is closest to you.
24/7 for everone
Non-stop dispatch even for clients with speech or hearing impediments using sms messaging.