PCR and Antigen testing of COVID-19
Testing for companies
DavepoMedevac offers the Covid-19 examination for people without indication by the regional hygiene station. We examine the presence of the coronavirus by PCR and/or antigenic test methods of self-paying customers. Sampling can be performed at a location pre-determined by you in an ambulance (this option is available for mass company testing only).
Our company tests by RT PCR and/or antigenic tests from upper respiratory tract samples by nasopharyngeal swabs. This method detects the genetic material of the SARS-CoV-2 virus. We send information about the result of the PCR test in the form of SMS text messages, the resulting protocols are sent to the e-mail address that you specify. The antigen test result is available within 10 minutes of sampling.
We specialize in bulk purchases for companies, institutions, and productions.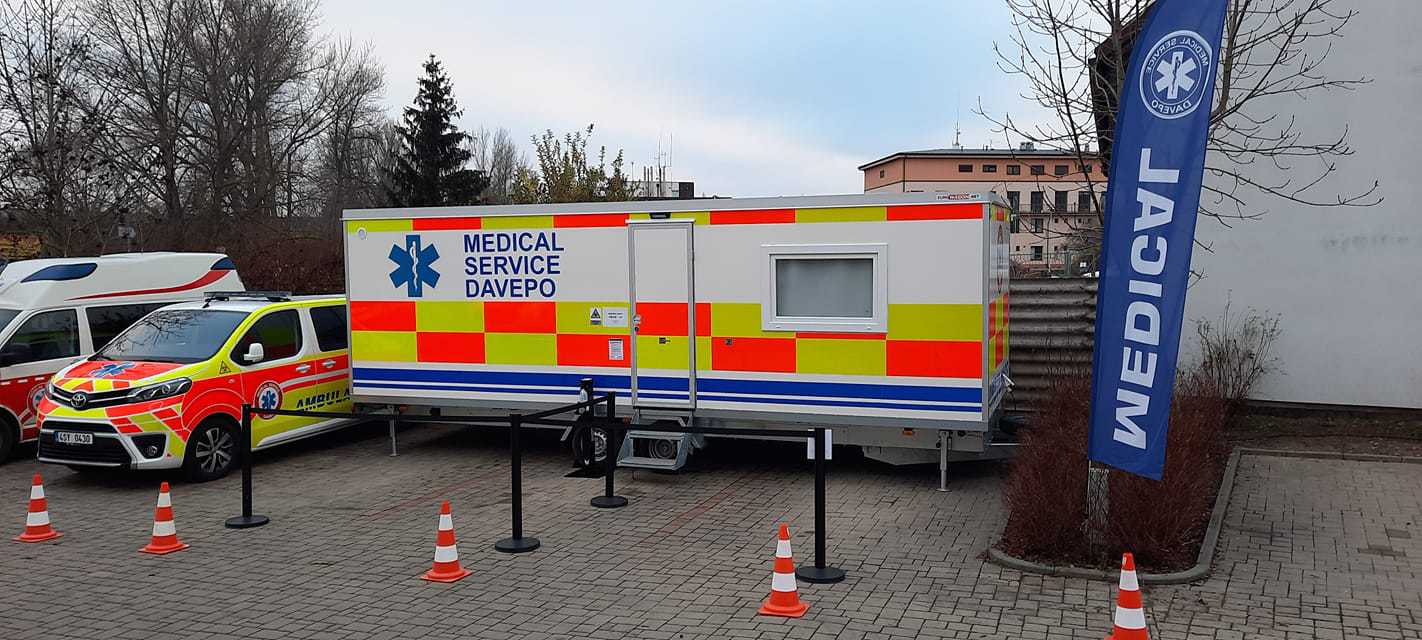 How does the PCR test work?
The PCR test is a highly specific and sensitive test aimed at detecting the presence of the virus' ribonucleic acid (RNA), specifically targeting genes specific to SARS-CoV-2. This test is the only one recommended for the most reliable diagnosis of the disease.
What documents do I need to submit before taking the test?
It is always necessary to have a proof of identity (ID card or passport) with you, regardless of whether the client has an E-request or is a self-payer. An identity check must always be performed.
How does the PCR test sampling itself work?
Collection is performed with a disposable sterile special brush, which is inserted into the nose. The virus also multiplies in the cells of the upper respiratory tract mucous membrane, so it is necessary to perform a smear from the nasopharyngeal mucous membrane to make the examination in the laboratory as accurate as possible.
Do I have to report the result of a positive test to the hygiene station, or do you report it?
The test taker is not obliged to report the test result even if it is positive. The laboratory will provide the results to the hygienic station within approximately 3 hours from the time of the evaluation of the given result.
The test taker is obliged to follow the relevant regulations in case of their positivity.
Do even young children have to be tested?
When entering a country that requires the examination for minors, it is usually necessary to test all people, regardless of their age. It is always advisable to check the current regulations for testing minors before entering a specific country at the Ministry of Foreign Affairs of the Czech Republic and to proceed accordingly.
Is a negative test enough for the destination I am flying to?
In case of information about the requirements of individual countries within the border, please contact the information portal of the Ministry of Foreign Affairs or the Ministry of Health.